The Covid-19 pandemic has made many businesses in difficulties and struggles, even bankrupt. In this situation, flexibility to change was the key that helped CEOs find a way for their businesses lasting. With the birth of VATNOW, Mr. Dao Quang Thuan had "turned the tables" spectacularly, brought his business up strongly in the midst of the pandemic and created a "revolution" in issuing invoices of hundreds and thousands of other businesses.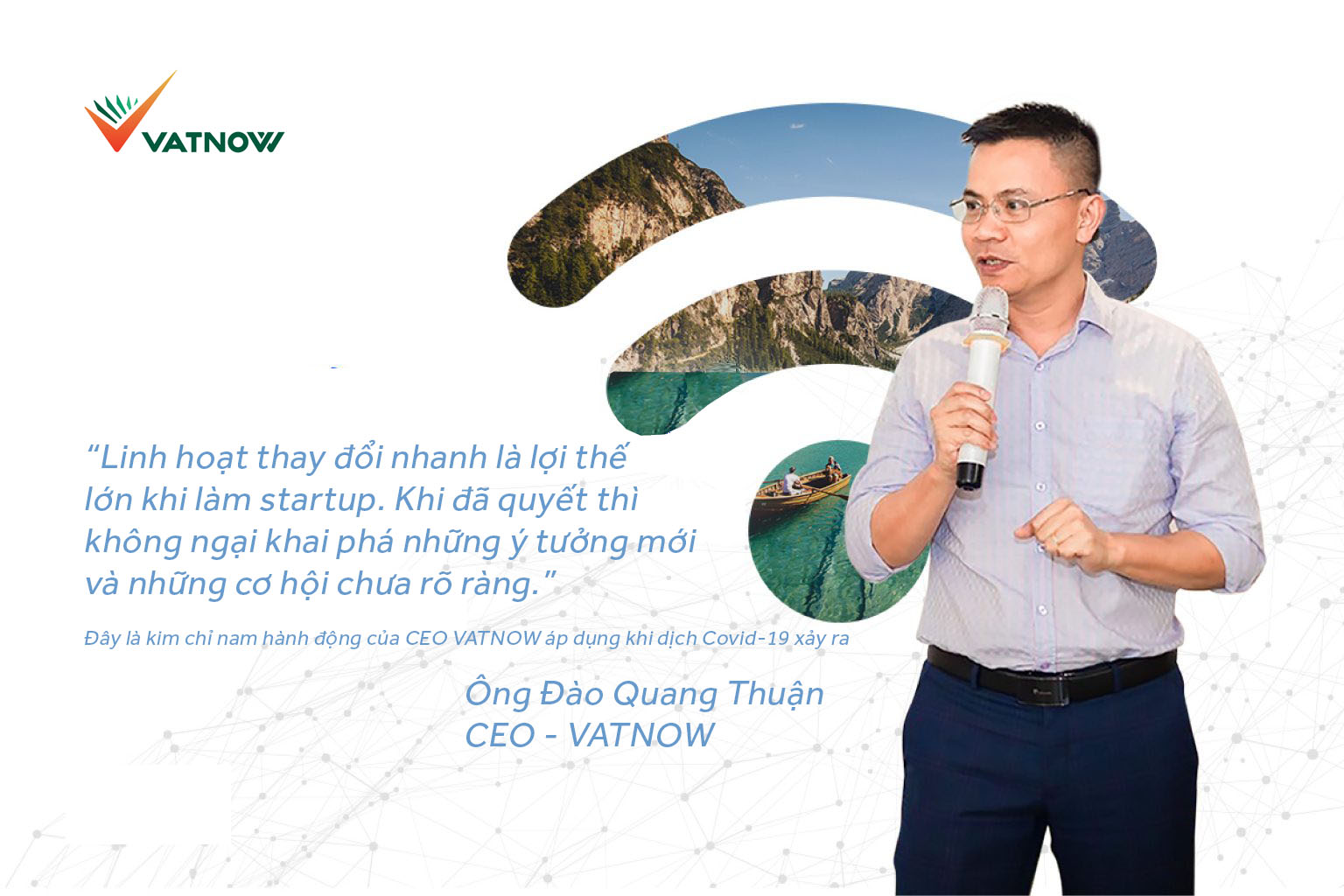 Mr. Dao Quang Thuan - CEO of VATNOW saw the opportunity in the inadequacy to make an upstream breakthrough
Unexpected and bold redirection
Mr. Dao Quang Thuan was known as an expert in the hospitality industry. In 2020, when the Covid-19 pandemic occurred in Vietnam, BedLinker - a B2B e-commerce platform in the field of tourism and hospitality founded by him was severely affected.
Realizing that in the current market, most businesses received information and issued invoices manually with cumbersome procedures. After exchanging information with customers, business staff must manually record paper invoices and then issue them to customers. With paper VAT invoices, it easily got confused with other papers, making it difficult to control and run statistics. Not to mention, after collecting paper VAT invoices, it was necessary for human resources to enter, manage, and transfer information to relevant departments, which was both time consuming and laborious, and easy to make mistakes.
Quickly recognizing the potential from the inadequacy when issuing traditional red invoices while the business was facing the situation of being suspended, without hesitation, in February 2020, Mr. Thuan decided to compact the BedLinker apparatus and established VATNOW Company with the mission of developing VATNOW application on mobile platform to support users and sales units to digitize and automate processes for requesting and issuing VAT invoices for businesses.
Despite urgent implementation, only 4 months later, in June 2020, VATNOW was officially launched on the market, creating a "revolution" in the invoice issuance for hundreds of businesses.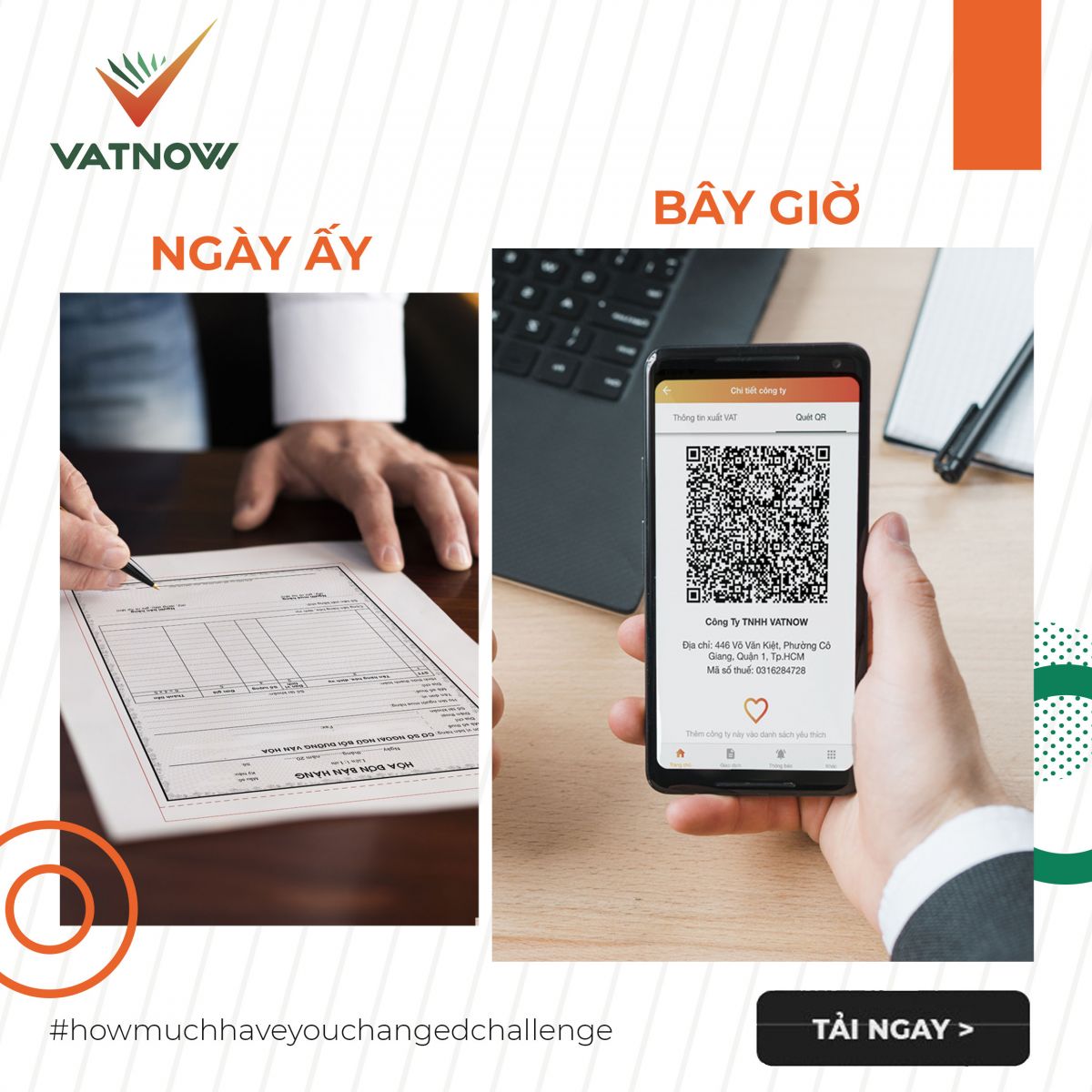 VATNOW has terminated paper invoices by e-invoices with QR code.
A "revolution" solving all inadequacies in invoice issuance
With VATNOW, the previous cumbersome procedure of issuing paper invoices for businesses has been completely eliminated. Whenever there was a request to issue a VAT invoice from a customer, the business only needed to activate its VATNOW, then scanned the QR code of the customer's VATNOW account, the invoice information would then be received correctly within three seconds. Businesses were only required to enter information the first time they used it, next time just opened the app and scanned the QR code created by the app.
Not only bringing convenience to businesses, VATNOW also helped individual users who needed to get VAT invoices for the company could easily request and receive invoices, without having to remember invoice information.
In particular, end users could also store and manage invoice requests scientifically and avoid loss. Instead of using paper, name cards or taking pictures, now they could save information of various companies right on the app. Exported e-invoices would be sent to the app as attachments, so end users could also view them on the app and immediately send them to the accountant's inbox.
With modern technology, it only took a few quick steps to complete an invoice request on VATNOW. Using VATNOW saved up to 90% of waiting time to issue a VAT invoice. When using VATNOW, simply performing the following steps:
Step 1: Register an account and log in
Step 2: Create and declare information of the service provider
Step 3: Open the VATNOW MERCHANT application and scan the QR code from the customer when the customer requests it
Step 4: Take a picture of the payment bill and upload it to the app
Step 5: Invoice requests will be sent directly to the email of the person responsible for issuing invoices
Step 6: Issue e- invoices and email them to customers
At this time, the person issuing invoices could update the invoice status on the VATNOW application for the customer.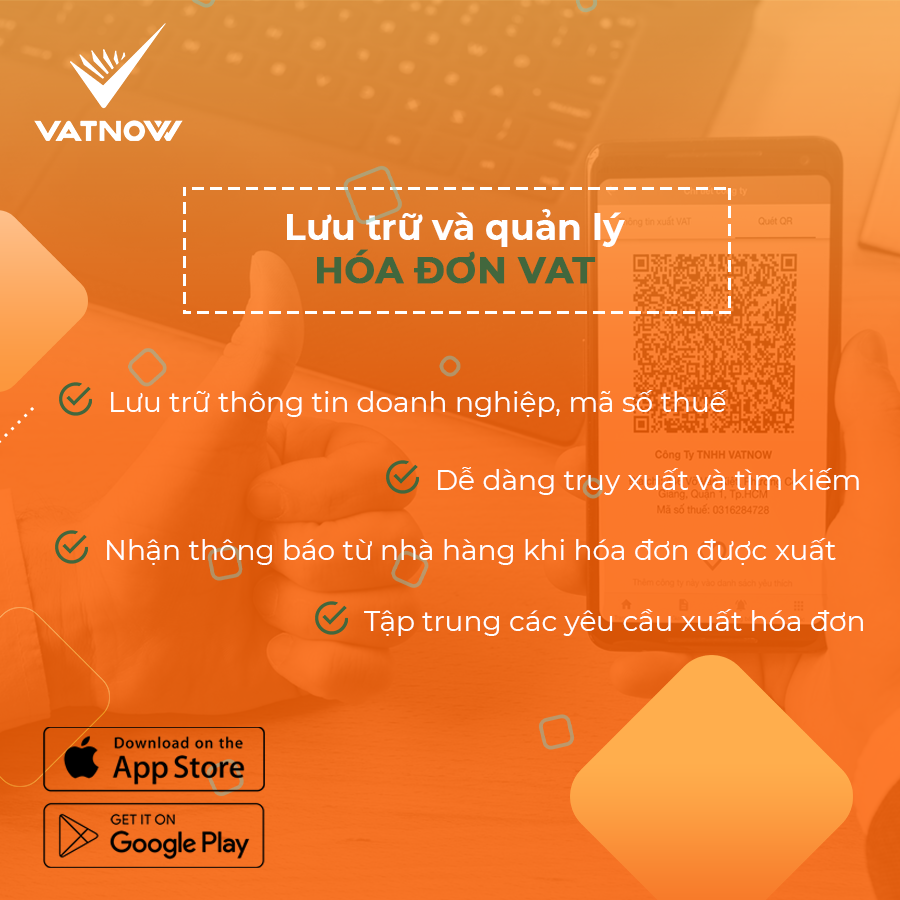 With VATNOW, storing and managing VAT invoices was easy than ever
Solving the problem of shortage in input invoices in the future
Realizing the importance of input invoices and the lack of input invoices in most Vietnamese businesses, VATNOW was continuing to develop new features to help businesses and their employees conveniently manage their invoices, solving the dilemma of lacking input invoices.
When officially applying e-invoices from July 1, 2022 and being requested to issue invoices to customers with orders from 200,000 VND, it was inevitable for businesses to apply e-invoices.
Free, saving time, quick conducting and accurate information collectively contributed to the fact that nearly 100 restaurant units have agreed to test VATNOW so far with more than 1,000 customers using the application. These were customers who understood the story of automation era, anticipated the trend of e-invoices, been fond of technology and ready to apply new technology to the operating system as well as being prepared in advance to meet the regulations of the government.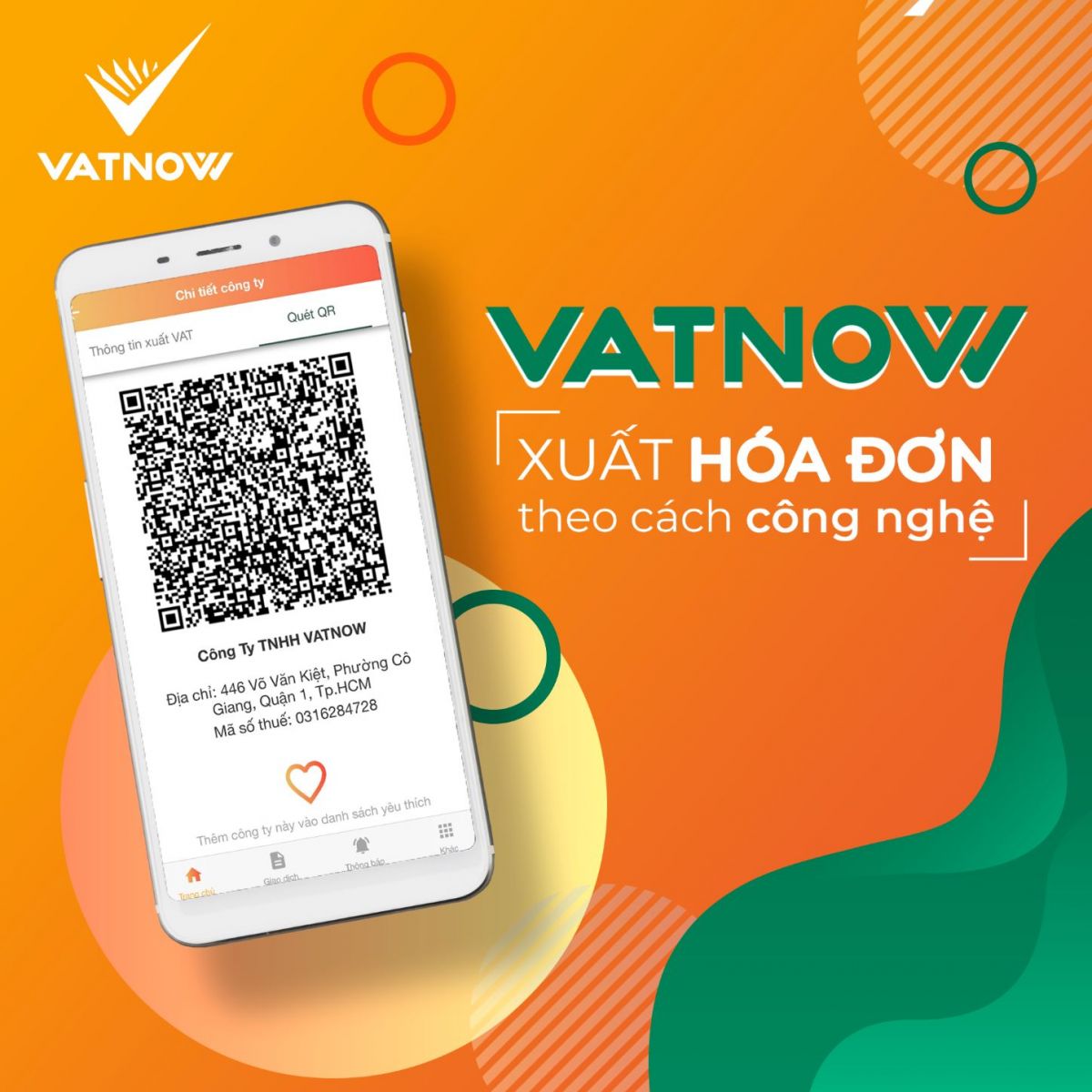 Caught up with the digital transformation trend thanks to VATNOW
Being flexible in the time of Covid was not easy. A sudden turning point to start a successful business in the time of Covid was even more difficult. However, it was the bold and risky decisions that had helped CEO Dao Quang Thuan's business "live well" in the covid pandemic and create a digital transformation in the invoice issuance process of many businesses.