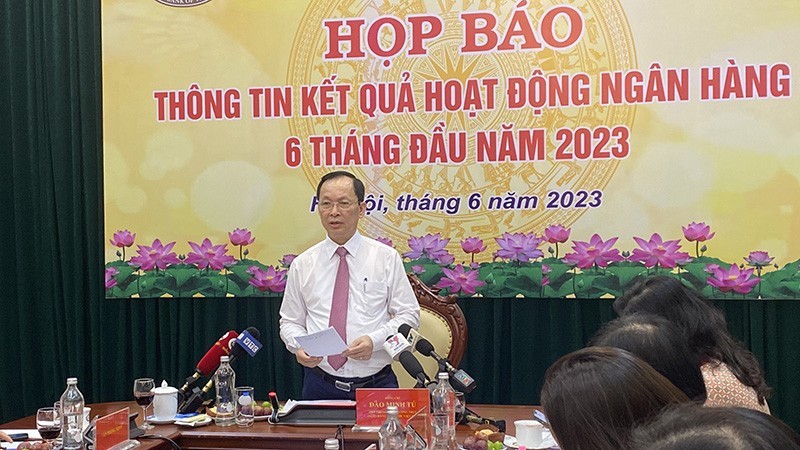 SBV Deputy Governor Dao Minh Tu at the press briefing.
Credit continued to be provided for business and production activities, as well as priority sectors in line with the government's direction, said the central bank's deputy governor Dao Minh Tu at a press briefing on June 21.
He said that monetary policy has been carried out flexibly, promptly and effectively to help contain inflation and support economic growth.
In the first two months of the year, the central bank kept its policy interest rates unchanged as both domestic and international inflation remained high.
Then from March to June, it made four rounds of interest rate cuts to implement the National Assembly and Government's policy of reducing lending rates, to remove difficulties facing enterprises and the economy.
It also encouraged commercial banks to cut costs so that they can lower their lending rates to support enterprises' recovery and development.
According to the central bank's deputy governor, such measures have helped bring down the average lending rate of Vietnamese dong to 8.9% per annum, down one percentage point from the end of last year.
The State Bank of Vietnam said it aims for a credit growth rate of 14-15% in the full year.
by NDO